Building Bridges, Celebrating Cultures: ANS Unites US and Nepal!

Our Mission
ANS aims to cultivate positive relationships between the US and Nepal, fostering cultural exchange and appreciation by promoting knowledge and understanding of various aspects of literature, art, culture, values, and social customs shared by Americans and Nepalis in the United States.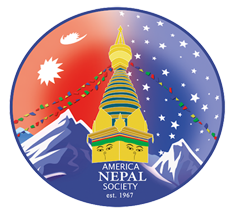 Subscribe to ANS Newsletter
Support / Donation to ANS
Support for ANS can be made in multiple ways:
Bank Deposit – Truist Bank, Routing – 051404260, Account Number – 159121984
Zelle:

[email protected]

Venmo – AMERICANEPAL-SOCIETY
By Check, payable to America Nepal Society (ANS), Post Box 1718 Centreville VA 20122 USA.
World Culture Festival (WCF) – Friday, September 29, – Sunday, October 1, 2023: The WCF is scheduled at the National Mall in Washington DC. Renew, groove, dance, sing, and connect with millions of people who long for more unity and less division. Nepal is also participating in this event. For details, click here.
Saturday October 7, 2023
KC Dance Center Presents a KOLLYWOOD NIGHT 2023" for the 5th consecutive year. For details, click here.
Saturday, October 14, 2023
Dashai Tihar Fest (DTFest) 2023 at Prince William County Fairgrounds, Manassas VA. For details, click here. 
Saturday, November 4, 2023, 12 Noon to 3 PM
ANS Dashai Tihar Chatth Nepal Sambat Get-together Fund Raising Lunch | Where – Tandoori Fairfax, 10312 Willard Way, Fairfax, VA 22030. For details, click here.
Saturday, November 18, 2023
Nepal Sambat 1144 Bhintuna & NPPA's 32nd Anniversary Celebration at Shady Grove Middle School. For details, click here.